Vernet-les-Bains / Pyrénées-Orientales
FRANCE
22 - 24 October 2004
Vernet-les-Bains, a catalan village (11C) and a thermal spa resort, is located at the foot of the
Canigou mountain in the french Pyrénées-Orientales. During 3 days in the end of October 2004,
Vernet-les-Bains will host an international festival of wildlife- and landscape photography.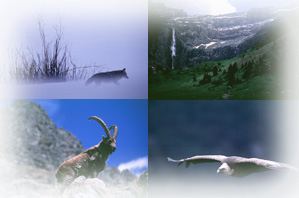 The village will gather anyone with a passion for nature and many amateur and professional
photographers are expected to attend the festival. The visitors will have an extraordinary
chance to view a wide range of exhibitions and conferences about interesting wildlife and
nature subjects, presented by well-known photographers from France and abroad...